Exhibition introduction
As the development bellwether of global power and generator set industry-Shanghai International Power and Generator Sets Exhibition (referred to as GPOWER), which hosted by China Internal Combustion Engine Industry Association, China Data Center Committee (CDCC), China Electrical Equipment Industry Association, China Internal Combustion Engine Industry Association Emergency Power Equipment Committee, China Electrical Equipment Industry Association Internal Combustion Power Generation Equipment Branch, and organized by Ronco Expo (Shanghai) Co., Ltd. will be held on 11th-13th August 2022 at Nanjing International Expo Center.
In 2020, under the gloom of the global epidemic, the 3-day "GPOWER " attracted hundreds of OEMs and industry organization groups to visit. More than 290 Chinese and foreign companies participated in the exhibition, with an exhibition area of more than 20,000 square meters, and it attracted 19,118 professional visitors entered the exhibition. The high activity of exhibitors and the number of participants exceeded the expectations of the participating merchants. Born in the year of "SARS" and survived the "financial crisis", GPOWER has been refined and improved again after this epidemic, and presented anobvious answer to the global powerand generator set industry.
Looking back on the turbulent development process, "GPOWER " has always followed the pace of the development of the times, witnessed the profound changes in the power equipment and generator set industry, and engraved the era of "Made in China" to "Created in China" and "Chinese Brand". With the positioning of focus, deep cultivation and innovation, GPOWERhas deeply rooted in the continuous development wave of China's powerand generator set industry.
In 2021, it will be the 20th anniversary of "GPOWER ", The organizer will work with partners at home and abroad to prepare a series of special pre-show warm-up and in-show celebrations, review the growth of individuals and enterpriseswith new and old friends, discuss the development of the industry, and write a new chapter to create new prosperity!
As China's generator set market continues to grow, new players in the industry continue to rise, and the industrial chain continues to grow. In this exhibition, exhibitors include many old friends, like: AKSA, XINCHAI, SmartGen, Norinco Group, Googol Power, Mebay, PUSHI, YIDANENG, WEICHAI, MPMC Group, Liyu Group, Jinfa Power, Fortrust, Shanghai Diesel, Yunnei Power, KATE Power, Mitsubishi, Leelool, Lanzhou Electric, ComAp, AiSIKAi, HEINZMANN, HF Power, YUCHAI, ZhuoHui, CHAIFA, Basler Electric, CAMC, Evotec Power, Atlas Copco and so on, there are also many new friends like:ABB, Dongfeng Cummins, SAONON, EPSICC, Tytlist Power, LEES Power, LONGEN Power, RSK and so on.As a full-category commerce platform for generator set industry which covers upstream and downstream industries, GPOWER offers people in the industry an in-depth understanding of products and industry development trends, while also provides unique opportunitiesfor the industry peers to establish a new value system andinteractive relationshipwith customers in the post-epidemic period .
Exhibition Scale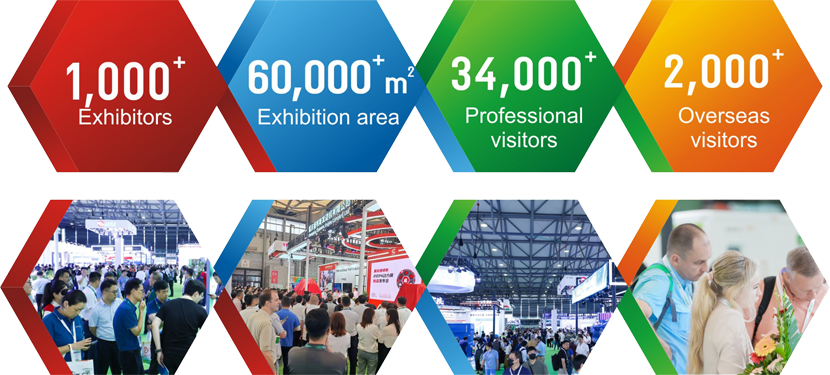 Direct access to industry end user groups
1. Internet data center, data center design and planning institute, Date Center construction unit;
2, Livestock breeding enterprises, coal mines\oil fields, highways, geological exploration, field engineering, hospitals, petrochemicals, rail transit, commercial complexes, factories\industrial parks, mechanical and electrical equipment installation companies, power stations\power plants, port ships, aviation\aerospace, Garden\Municipal;
3, New energy power generation contractors, energy storage power station contractors, new energy operators, EMC energy-saving service providers, electric power research institutes and design institutes, smart and green building technology integration units, landscape\architecture\lighting engineering units;
4, Electrical equipment dealers, electrical appliances\hardware mechanical and electrical traders, power generation equipment leasers.
Exhibit Profiles
1,Distributed energy and energy storage
Natural gas distributed energy system, Regional energy system, Waste heat power generation system, LNG cold power generation, Solar photovoltaic distributed power generation system, Biomass power generation system, Biogas power generation, Garbage power generation, Wind energy distributed power generation, Fuel cell power generation system, Small hydropower distribution Distributed power generation systems such as integrated power generation systems, Coal-bed methane and mine gas utilization; Physical energy storage (compressed air energy storage, flywheel energy storage, heat storage energy storage, cold storage energy storage, etc.) superconducting magnetic energy storage, Electrochemical storage Energy (lithium ion battery, lithium polymer battery, lead-acid battery, sodium-sulfur battery, flow vanadium battery), etc.;
2,Generator Sets
Diesel generator sets, Gas generator sets, Gasoline generator sets, Biogas generator sets, Combined heat and power, Gas turbine generator sets, Marine generator sets, Explosion-proof generator sets, Mobile emergency power vehicles, Mobile lighting towers, Trailer mobile generator sets, Hydrogen power generation , ORC power systems, Emergency diesel water pump, Cold chain logistics (refrigerated container) dedicated diesel generator set, Heavy oil power station, etc.
3,Engine
Diesel engines, Gas engines, Gas turbines, General gasoline engines, Engines for power generation, Engines for construction machinery, Commercial vehicle engines, Marine engines, Engines for agricultural equipment, Hydrogen engines, Methanol engines, Engine core components, Engine remanufacturing and manufacturing equipment.
4,Generator
Alternator, Low, medium and high voltage generators, Marine generators, Land generators, Special generators, Special generators for refrigerated vehicles, Permanent magnet generators, Wind generators, Turbo generators, Hydroelectric generators, Hydrogen energy Generators, Stirling Generators, Generator core components.
5,Auxiliary equipment, Parts, Oil, Radiators, Silencers, Emission treatment, Load Banks, Control systems, Fuel systems, Filtration systems, Cloud service, Instruments, Accessories; Lubricants, Cleaning agents, additives, etc.
6,Production process and equipment
Casting, Machining, Forging, Machine tools, Molds, Assembly and debugging, Testing equipment, Various special manufacturing equipmentand new technologies, new materials, new processes or scientific research results, etc.

Onsite Activities
1, China Data Center Renewable Energy Technology Summit
2, China Integrated Energy Service Industry Forum
How To Reach
Nanjing International Expo Center
Address:No. 300 Jiangdong Middle Road, Jianye District, Nanjing (Gate 6 of Hall)
Self-driving :
Navigate to Gate 7-P2 Parking Lot of Nanjing International Expo Center, and walk to the entrance of Gate 6. P2 parking lot charges 8 yuan/time/day.
Subway :
①Nanjing South Railway Station → Metro Line 1 Andemen Station → Transfer to Line 10 Yuantong Station, Exit 4, and walk for 10 minutes to the entrance of Gate 6.
②Nanjing Station→Metro Line 1 Xinjiekou Station→Transfer to Line 2 Yuantong Station Exit 4, walk for 10 minutes to the entrance of Gate 6.
③Lukou Airport→Nanjing South Station of Metro Line S1→Transfer to Youfangqiao Station of Line S3→Transfer to Yuantong Station of Line 2, Exit 4, and walk for 10 minutes to the entrance of Gate 6.
Take Metro Line 2 or Line 10 to Yuantong Station and exit from Exit 4.
Take a taxi :
Navigate to Gate 6 of Nanjing International Expo Center.
Nanjing South Railway Station - Exhibition Hall About 20 minutes by taxi
Nanjing Railway Station - Exhibition Hall About 30 minutes by taxi
Lukou Airport-Exhibition Hall About 40 minutes by taxi